Download your favorite GPS to internal memory, this dvr provides the best experience no matter the destination is. Plus, it's 3G/4G network function ,
helps the dvr to get more quickly and smoothly online GPS navigation. ps: we will according to your address install the sygic map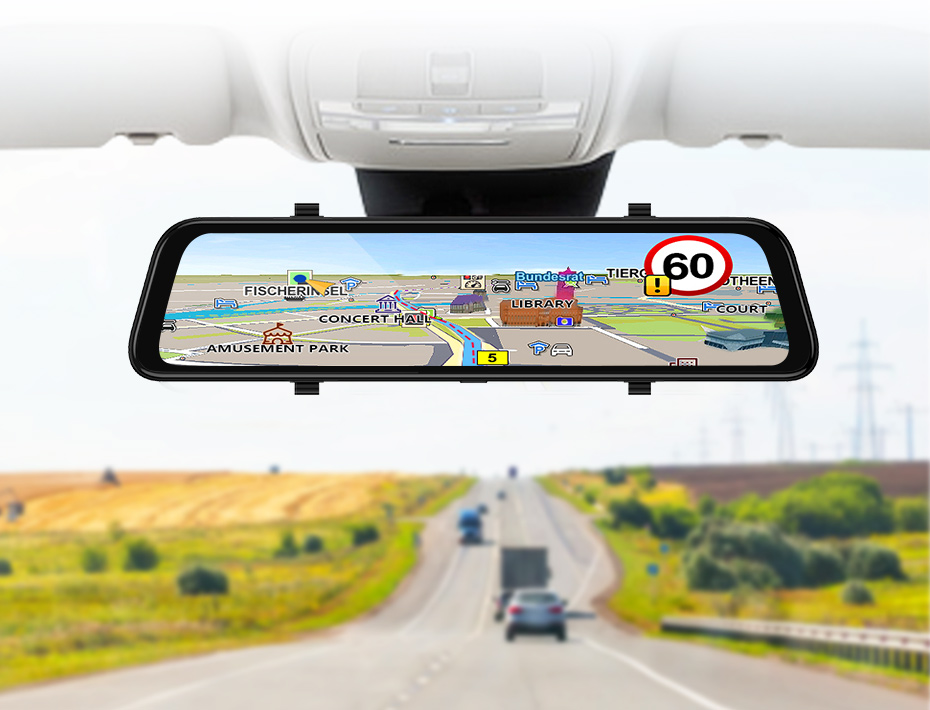 Track the location of your car, remotely capture what happen to your car from anywhere in the world.View images and watch video clips of
your car with App on your smart phone once you are connected to the internet.
Front and rear camera 2 channels are recording simultaneously.(Front camera:720p,Rear camera:1080p)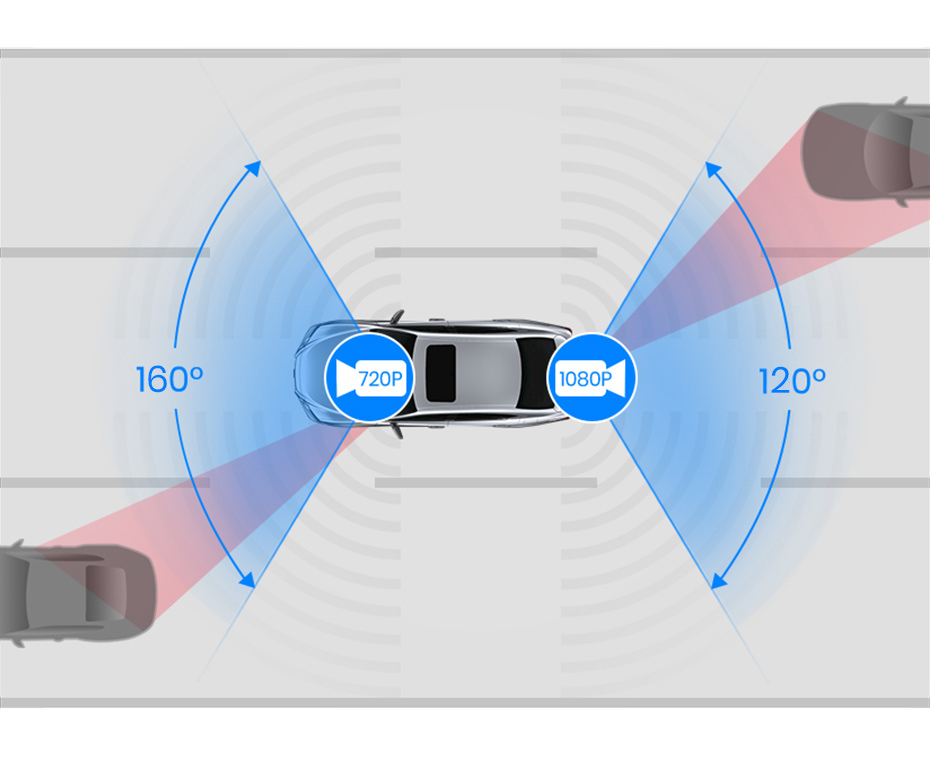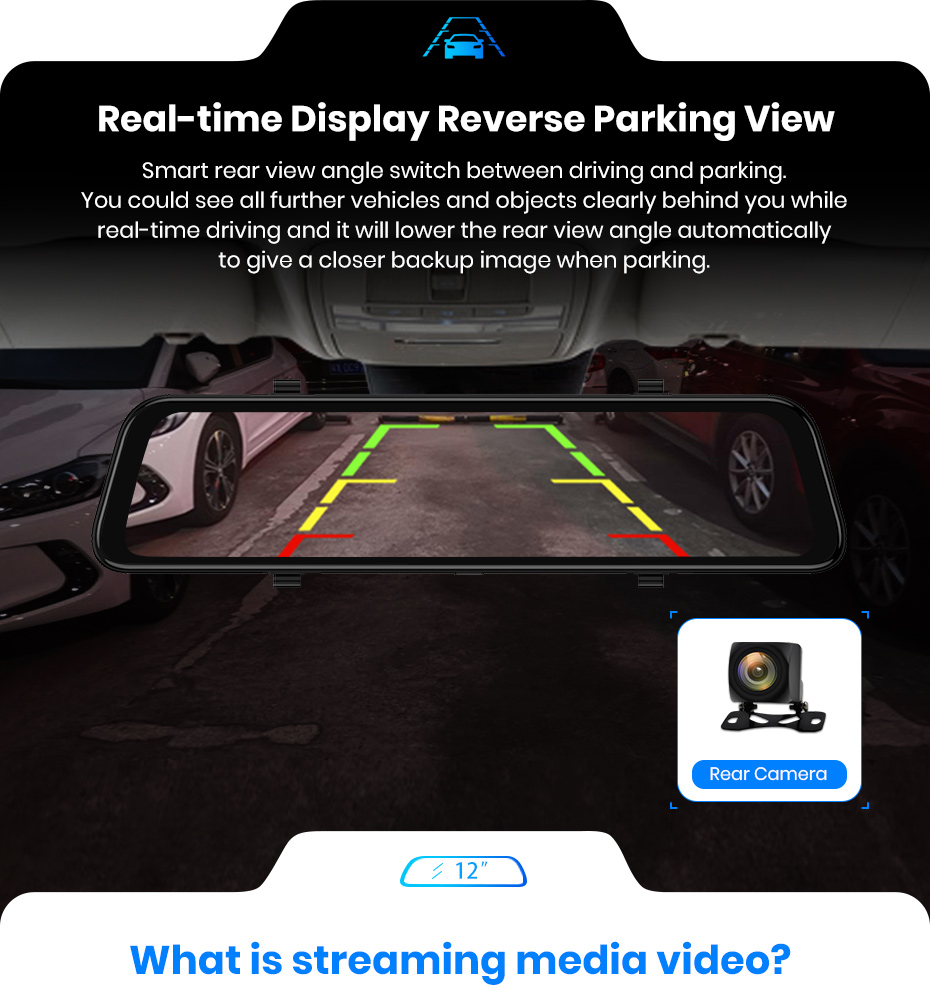 The traditional rear view mirrors just provide limited rear view field, most of time,we need to turn our head back to see more easpecially when
we are parking. Streaming media dash cam avoids not only the obstacles of headrests or rear pillars, but also gives roughly 3 times field of vision
greater than a standard rear view mirror. What's more, the visibility is amazing even at night and rainy days.